Flexible and comprehensive wall plate solution using Cat 6/6A STP/FTP cable up to 70m.
Key Features
HDMI, DVI & Display Port
RGBHV with audio
Digitize analogue input
1080p, 3D compatible
3D compatible & HDCP compliant
Signals over a single 70m CAT 6/6A cable
Simple button selection
Priority switch option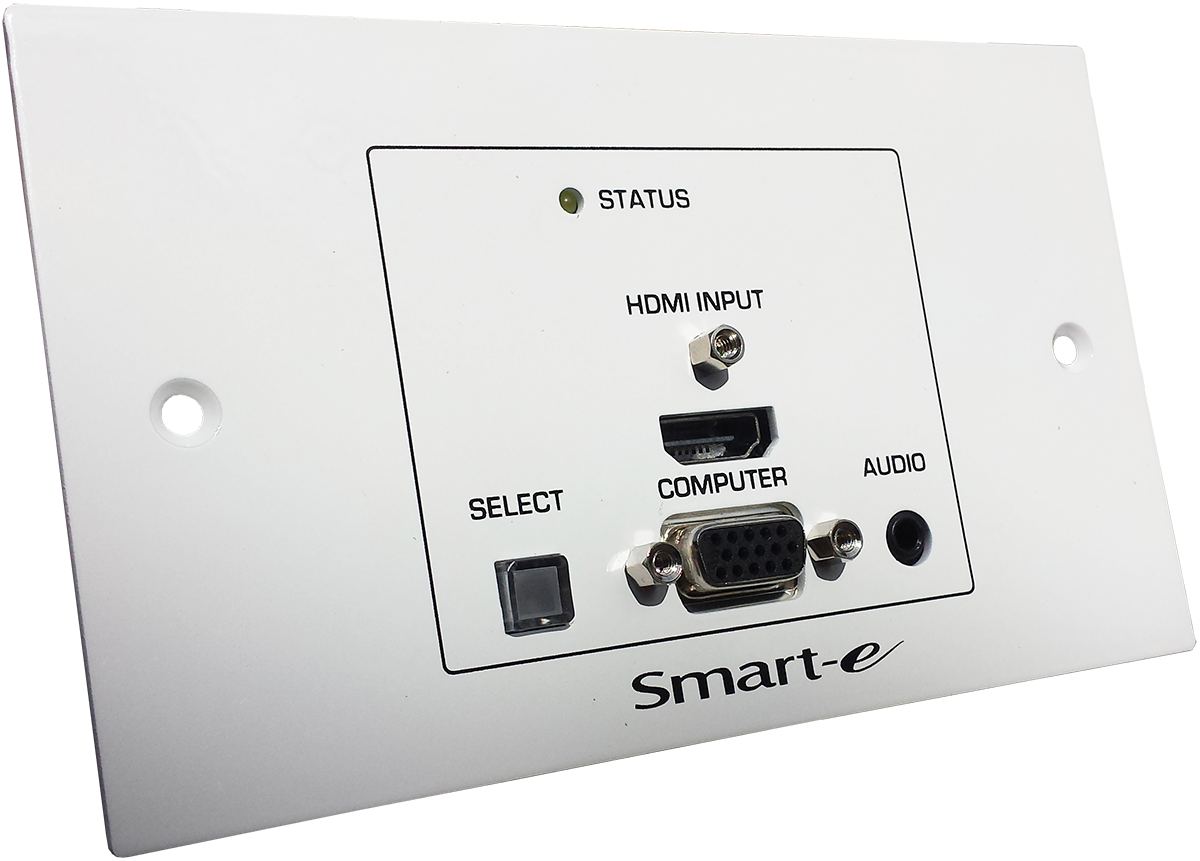 The SDS-911-WPA is a flexible and cost effective solution to extending HDMI, RGBHV and stereo audio. Consisting of a transmitter/receiver pair, the input signals can be connected via a convenient wall plate (double gang UK size), whilst the receiver unit can be installed up to 70m away.
The SDS-911-WPA is a two input wall transmitter capable of accepting HDMI signals together with analogue RGBHV signals up to 1080p. The wall plate will digitise and convert the RGBHV signal to HDMI and embed the audio. Selection of the signal type can be via the button control on the wall plate or by enabling the auto sense priority switch option. Power to the wall plate is derived from the CAt 6/6A cable provided by the remote receiver unit.
The SDS-911-WPA can connect to any other product in the SDS or 4Konnect range as an extender or pre-switch into a matrix.
As an extender the SDS-RX900 can be used to receive and convert back to a single HDMI connection to the display.
Features
Digitizes RGBHV input
Embeds analogue audio when digitizing
70m CAT 6/6A extension—HDBT
Uses easy to install single CAT 6/6A cable
HDMI, DVI-D & DisplayPort formats
High ground loop immunity
1 CAT 6/6A STP/FTP cable
Receiver can supply remote power to wall plate (receiver dependant)
Uses HDBaseT technology
Button control & auto sense
Compact receiver units
Downloads
Click to download or display it in a new browser window.
Large files files may take a few minutes to display on screen.
Receivers
4K-RX725 (70m)
Connector Interface
RJ45
Protocol
HDBaseT Lite (70m)
EDID Support
Pass-through
HDCP Support
Pass-through
Resolution (Max)
4K 4096×2160 @ 30Hz
1920×1200 @ 60Hz
Audio
Digital Embedded
Max Input Cable Length
Up to 70m
Power
24V POH
Dimensions
70 x 65 x 25 (mm)